REMODELING & RENOVATION SERVICES
At We Do 4U Handyman and Construction we pride ourselves in being multi-talented. Our home remodeling and renovation services make your home a gorgeous space, and we are led by an engineer. Whether it's a kitchen remodel or bathroom remodeling, we will get the job done beautifully. We offer a huge array of services not limited to just handyman services. We offer remodeling and construction services as well. Our team of craftsmen bring to the table unique skill-sets and have over 300 years in combined skill and technology. We have been offering remodeling services as a finish carpentry contractor and bathroom remodel contractor for over 5 years. We have added to our repertoire closet remodeling, bedroom remodeling, and home automation to become the first handyman group to combine a fully functional handyman services and general contracting firm in the region. We are an A-Z remodeling contractor fully covered by top tier insurance for construction contracting. Are you outside of the Mckinney area in Texas? Our pros can travel anywhere from Dallas, to Paris TX, and more. Give us a call to see if our pros can travel to you for your kitchen remodel and bathroom remodel.
From New Builds to Complete Restorations, Handyman Kitchen Remodeling is the best solution in Mckinney TX to give your kitchen the fresh new look it deserves. Among other Handyman Services, these service offers a wide variety of upgrades. Additionally, most kitchen remodeling serves many functions. For example, it spruces up an old look, produces more functionality, increases the value of your home, and comforts you as a welcoming place to be. Handyman Kitchen Remodeling can be as simple as replacing kitchen cabinet doors to a complete kitchen makeover. But, for this you will need a highly qualified contractor on the job that keeps you informed all the way through. We offer services that are second to none when making an informed decision. Our Handyman Services are built on customer satisfaction and commitment to excellence. As a result, you sleep better at night knowing you made the right decision. Are you not in the Mckinney area? We may be able to travel to you, and take jobs all over Texas. Give us a call and we can see if our team can travel to you for your kitchen remodel.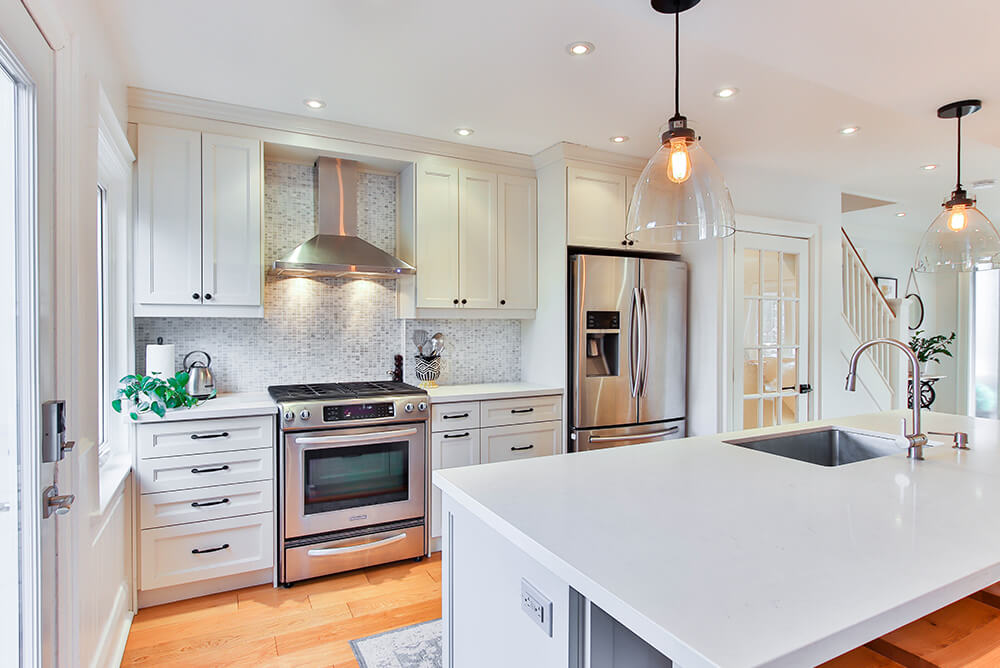 Are you in need of a Handyman Bathroom Remodeling in the Mckinney TX area? You have come to the right place. Our team of highly skilled craftsmen can get the job done. 
Handyman Bathroom Remodeling brings new character to a room and makes for a pleasant experience. The Custom Master Closet Restoration will include new cedar fixtures with tongue and groove lap board with custom trim and molding. 
We use special software (Sketch Up) to design and implement the build of both the Handyman Bathroom Remodeling and the Custom Master Closet Restoration. 
Are you outside of the Mckinney area? Our pros can travel all over Texas. Give us a call to see if we can travel to you for your bathroom remodel.